When you invest in KAAD-LP as an underwriter or sponsor, we become partners in the promotion and growth of your business and this community radio station. There are a number of reasons why you should invest.
Who will listen to KAAD?
You will. And your neighbors. And your friends.  Thoughtful people looking for alternatives— for different voices, fresh local perspectives, new music or classic, issues common to us and to our lives here in the foothills of the Mother Lode.
Our broadcast coverage blankets the City of Sonora and extends into adjacent centers; we reach the core of our community from New Melones to Don Pedro, from Soulsbyville to the West County (where our listeners occasionally will be flocks of turkeys or Hereford and Angus beef cattle).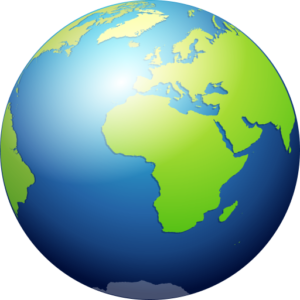 Our streaming coverage, however,  has a global reach, wherever there is a computer and an Internet connection.  That would include:
Twain Harte
Groveland
Tuolumne
Pinecrest
Murphys
Bridgeport
Bulgaria
Calcutta
Zanzibar and
Kuala Lumpur.
Wherever they are, our listeners can rely on relevant content that is locally produced and embodies homegrown, grassroots points of view.
WHY INVEST PROMOTIONAL DOLLARS ON KAAD-LP? 
The demographic that constitutes your market will be found and solicited.
Your message will stand out in the absence of a commercial advertising inundation.
You can target specifically those listeners most likely to represent your market.
You are able to support particular broadcasts reflecting more specifically defined and represented demographics.
Your product or services become intertwined with the product and programming you elect.
WHAT CHOICES DOES KAAD-LP OFFER?
You may choose to be an Underwriter – general station support— (participate as an angel enabling KAAD to survive its crucial beginnings) or you may sponsor a specific show or type of show.
Underwriting is the process for supporting the programming and broadcasts of non-commercial radio as determined by the FCC. It emphasizes support of the station as a whole, its range and variety of content and tends to focus on categories of programming and related genre rather than individual programming. The emphasis of underwriting is to describe and inform—to identify the products or services available in a factual manner without direct solicitation or inducement.
Sponsorship is similar to underwriting in that information about your business is offered. But rather than the station itself being supported by announcements at a variety of times and for a variety of programs, sponsorship highlights a particular program, host, or series of programs. For instance, a sponsorship might be allied with a particular music program, a food show or a veterinary call-in series. Sponsorships tend to pair products and services with relevant subject matter and the likely profile of the probable listenership.
How does Underwriting/Sponsorship differ from Advertising?
Unlike advertising, underwriting or sponsorship cannot make a direct appeal for the adoption of a specific product or service for purchase, acquisition, or attendance. Unlike advertising, underwriting sponsorship must not embody a call to action. Rather, it is limited to information, factual description, or supplemental awareness to be communicated. The following information can be included:
Business or organization name
Address, website and phone number
Brand or trade name of the underwriter's product or service
Underwriter/sponsor's slogan (as long as it isn't promotional)
Length of time the underwriter has been in business
Notice this: For further information regarding underwriting or sponsorship, call 209-536-8844.