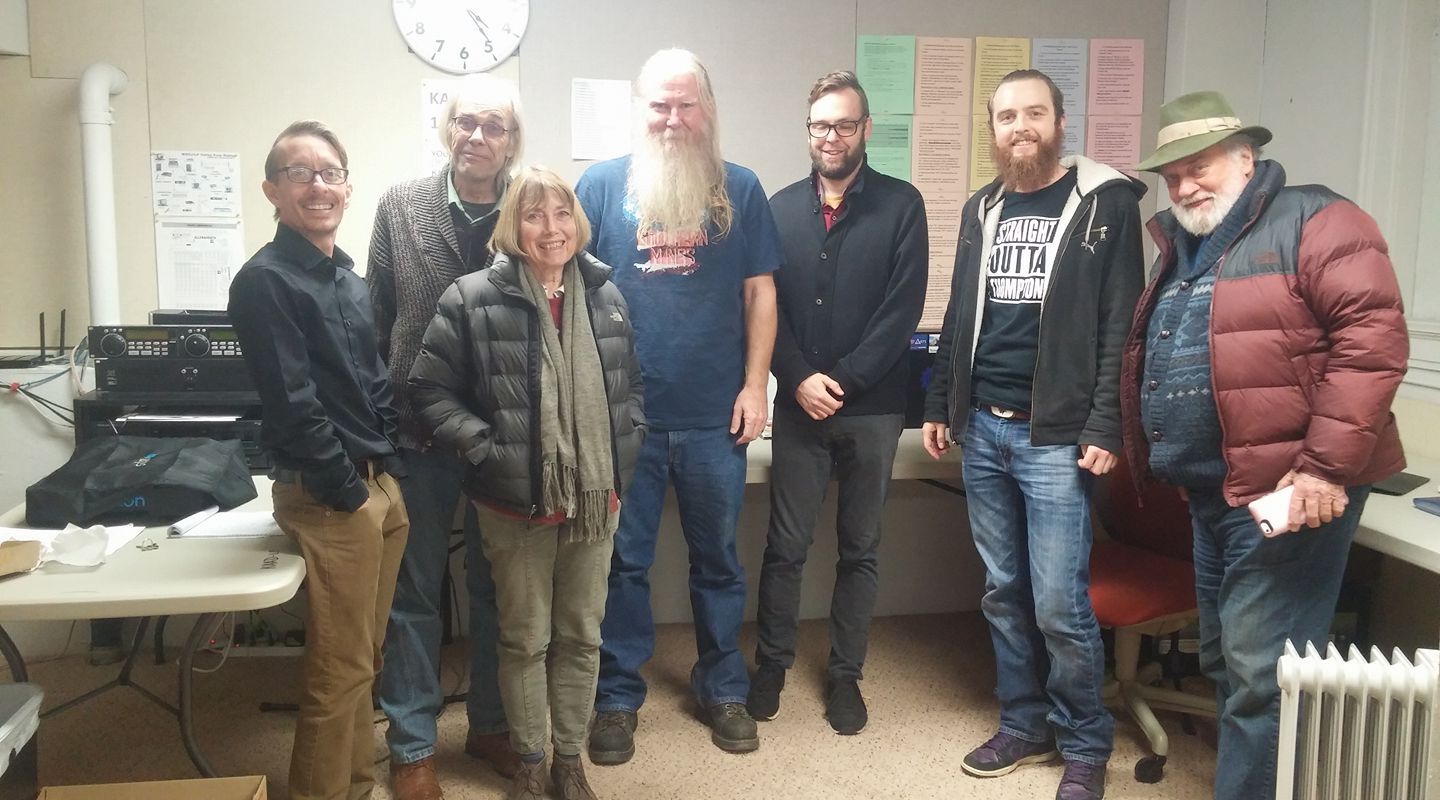 We're more than half way through our first year. It's been a whirlwind. We've all learned a lot.  There is no question –  we are still in our infancy, with a thousand details still to attend to, equipment to master, programmers to round up. Hiccups are a mild description of the process. It can be said with accuracy that we have not yet achieved perfection. but we're moving in the right direction. We hope you'll stay with us. We're looking forward to bringing you some wonderful programs created by people in our community as well as some intriguing programs from around the country.
For those of you outside of our broadcast reach, we are streaming the broadcast over the Internet. To access the stream, click the Green Button on Listen to Our Stream.  We hope you will enjoy!
With immense gratitude, we acknowledge the many people who have helped along the way and who currently are working to make KAAD-LP a strong and useful resource in the community. Don't miss our Benefactors page!