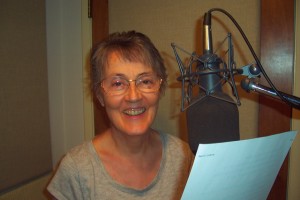 Elena Holcomb hosts Don't Touch That Dial which features comedies and dramas from the Golden Age of Radio. The show includes headline news and popular music of the day, airing on Saturdays at 4PM and repeated Sunday evenings at 8PM.
Elena was involved in community theatre before completing a BA and MA in Theater Arts. She resumed community theatre work while taking scene-study classes with Cliff Osmond in San Francisco where she also recorded a variety of voice-overs and belonged to a radio drama group.  After moving to Tuolumne County, she and husband Russ took part locally in live radio theatre and have helped shepherd KAAD-LP to life.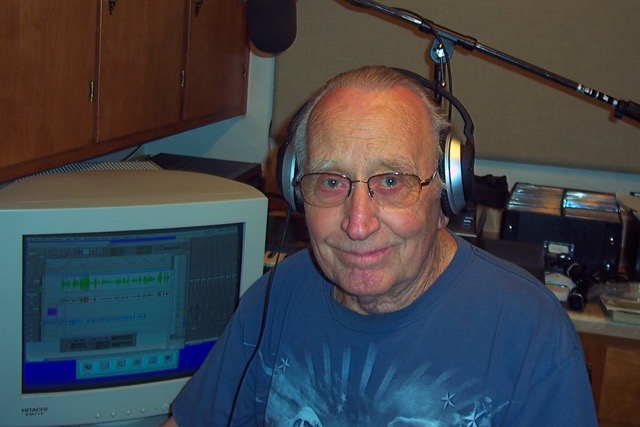 Rusty Holcomb hosts Sunday Jazz & More each Sunday at 8AM, repeated at 4PM. A combination of both instrumental and vocal jazz, the show is designed to keep you "in the groove".
Russ has been a professional musician and Radio-TV Broadcaster for most of his adult life.  He played trombone in the Air Force Band, and fronted his own jazz combo in the San Francisco Bay Area. He was also a staff announcer at several radio and televisions stations, including KFRC in San Francisco, and has been a successful freelance voice-over talent for many years. In addition to creating Sunday Jazz & More, Russ is a sound recordist/engineer who lends his technical talent to Don't Touch That Dial and Toe-Tappin' Blue Grass With Uncle Joel and to the formation of KAAD-LP.
Joel Casler
Toe-Tapping Blue Grass, hosted by Joel Casler, showcases both classic and contemporary pieces. From Bill Monroe to Rhonda Vincent you're sure to find something to keep you smiling, on Saturdays at 2PM and repeated Sundays at 7PM.